EXCLUSIVE PATENTED INNOVATION

Bio-sourced, made from natural and non-fossil resources
Certified compliant with PEFC requirements
Biodegradable : with a life of up to three years (degrading naturally in two months if buried)

Trademark and patent are registered in France
This innovation has won prizes in numerous shows

Adaptable: suitable for all kinds of vineyard and orchard plants
Bio-sourced, made from natural and non-fossil resources
Certified compliant with PEFC requirements
Biodegradable : with a life of up to three years (degrading naturally in two months if buried)
Trademark and patent are registered in France
This innovation has won prizes in numerous shows
Adaptable: suitable for all kinds of vineyard and orchard plants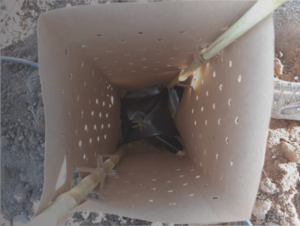 The upper third is perforated except for 30 cm
Encoches tuteur sur les côtés
Width 10 cm
Reinforced kraft paper 356g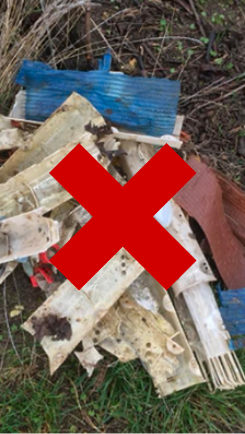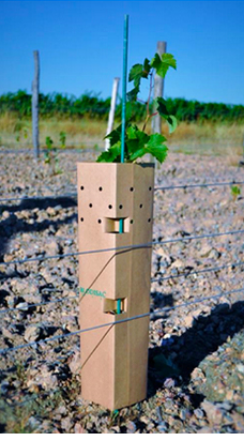 ECOLOGICAL
and ECONOMICAL
A natural and sustainable alternative to plastics
 Biodegradable protection that degrades into the ground with no need for human intervention 
NO COLLECTION, NO POLLUTION
Exceptional weather RESISTANCE
A reinforced material so that it does not tear due to strong wind
No greenhouse effect, the plant breathes
A specially treated paper that retains its solidity when wet
FOR PROTECTING YOUR YOUNG PLANTS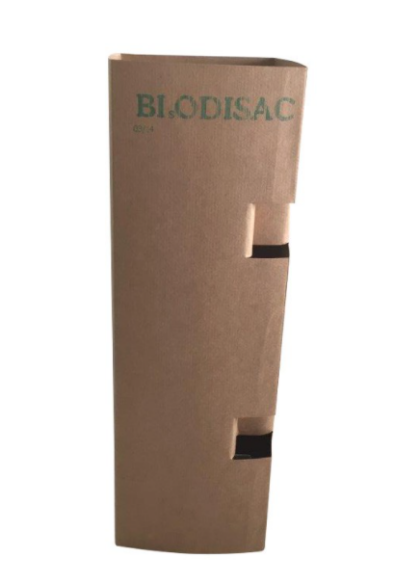 This bio-sourced comes from a renewable natural resource and is PEFC certified 100% comes from sustainably managed forests.
Made in France, using a local resource and a short supply chain
FOREST  WOOD  PULP  PAPER  TRANSFORMATION DISTRIBUTION
100% virgin fiber from the Landes pine forest in Gascony.
Not whithened to limit the need for chemical treatment, the fibres retain the original colour of the wood and naturally fit into the environment.
Natural kraft : quality with highly resistant mechanical characteristics, specially treated to retain resistance when damp.
Eco-friendly : a mono-material that is biodegradable and recyclable.

« When I calculated the cost of labour for collecting plastic protections from my vines, I realised that it doubled their purchase price! By replacing them with biodegradable paper sleeves, I made a far more natural choice form my land while also making considerable savings. »